Designation of Agent
Nov 20, 2022, 09:00 AM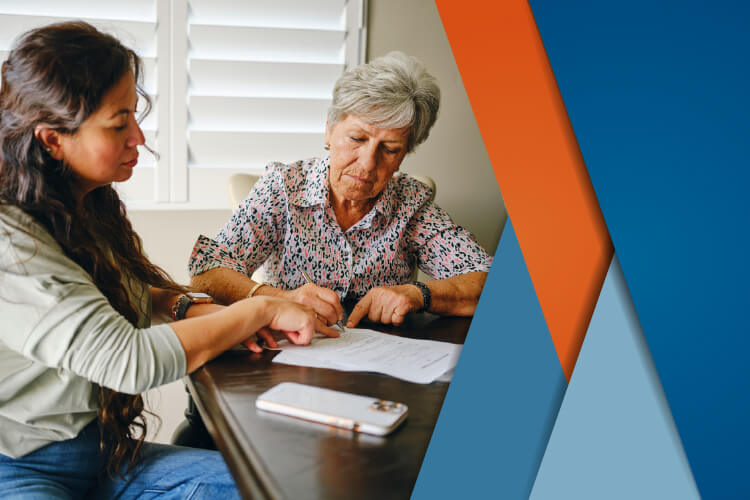 Thinking about ourselves or our loved ones in a situation where we can't make crucial decisions is difficult. However, the time to think about it is before anything happens. Taking preemptive measures is important so you can put your mind at ease that your wishes will be carried out as quickly and efficiently as possible. The Designation of Agent form helps ensure this. This form may be completed by any active member, beneficiary, or retiree, and should be part of your estate planning documents, regardless of your age or marital status.
What does it do?
It designates an agent to handle your MOSERS benefits in the event you become disabled or incapacitated (unable to make decisions yourself). This form applies only to your MOSERS benefits.
Once you have designated an agent, they can make the following decisions on your behalf:
Apply for long-term disability benefits
Apply for early or normal retirement benefits
Make retirement decisions on your behalf
Name a beneficiary for retirement or insurance payments (by permission only)
Decide where your benefit payments are sent
When should it be done?
The form can be completed at any time. It is a good idea to discuss this form with your agent and let them know what authority they will have.
When does it take effect?
It will go into effect only when MOSERS receives written notification from your doctor stating that you are disabled or incapacitated (unable to make decisions yourself).
Where is the form located?
You can complete the form by logging in to myMOSERS. Select the Forms tab and click on Designation of Agent. From there follow the prompts on the screen to add an agent.
Additionally, you can fill out the Authorization to Release Information form as well. This form will allow MOSERS to share any of your benefit information with whoever you indicate. This form can also be found under the Forms tab in myMOSERS. We recommend you complete this authorization if you have not already done so, but it is optional.
There is sometimes confusion regarding the difference between a durable power of attorney and a designated agent. The main difference is that with a durable power of attorney (or a court-appointed guardian or conservator), proof of this must be submitted to MOSERS and approved by our legal department before we can honor it. The Designation of Agent form does not give your agent broad powers like those usually found in a durable power of attorney. It applies only to your MOSERS benefits. If you are interested in giving your agent broad powers, please consult with an attorney who can advise and help you prepare a durable power of attorney.

Key Terms:
√ Agent: The person you authorize (by completing a MOSERS form) to make benefit decisions on your behalf if you become incapacitated (unable to make decisions yourself). In the case of the Designation of Agent form, it applies only to your MOSERS benefits.
√ Beneficiary: Person (or entity) you designate to receive benefit payment(s) or life insurance proceeds upon your death. These each require separate forms, which can be found on MOSERS' website.
√ Durable Power of Attorney: A document giving another person authority to manage your business or financial affairs if you become mentally incompetent (can also be specifically designated for health care choices). Please consult with an attorney to help you prepare this document.