Ready to Retire - PreRetirement
MOSERS has been delivering PreRetirement Seminars across the state since 1984. These sessions help general state employees understand the decisions they will need to make and to prepare for the retirement process.
If you are a Statewide Elected Official, Legislator, Judge, Administrative Law Judge or vested former state employee, contact MOSERS for specifics regarding your retirement options.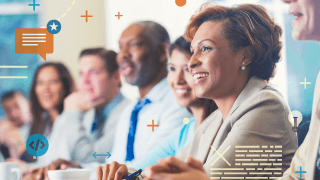 MSEP - MSEP 2000
General State Employees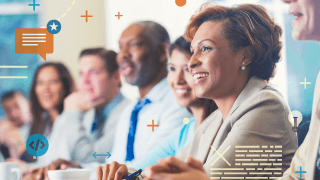 MSEP - MSEP 2000
University Employees
Retirement Income Estimates
In addition to receiving your MOSERS defined benefit pension, other factors may affect how much money you will have in retirement. MOSERS strongly encourages you to consult with your health insurance provider for premium costs (as a retiree) and to check with MO Deferred Comp and the Social Security Administration to generate estimates of your other potential sources of retirement income. To get an overall look at your retirement budget, it is a great idea to bring those estimates with you on the day of the seminar.
MSEP and MSEP 2000 Members
General State Employees
within 5 years of retirement eligibility
Schedule - General State Employees
MSEP and MSEP 2000 Members
University Employees
within 5 years of retirement eligibility
Schedule - University Employees
| City | Location | Date | AM/PM |
| --- | --- | --- | --- |
| St. Joseph | MO Western | 04/01/20 | AM |
| Kirksville | Truman | 04/02/20 | AM |
| Warrensburg | UMC | 04/09/20 | PM |
| Maryville | Northwest | 04/15/20 | PM |
| Maryville | Northwest | 04/16/20 | AM |
| Cape Girardeau | SEMO | 04/22/20 | PM |
| Cape Girardeau | SEMO | 04/23/20 | AM |
| West Plains | MSU-WP | 09/30/20 | PM |
| St. Joseph | MO Western | 10/07/20 | PM |
| Warrensburg | UMC | 10/08/20 | AM |
| Springfield | MSU | 10/14/20 | PM |
| Springfield | MSU | 10/15/20 | AM |
| Joplin | MSSU | 10/21/20 | PM |
| Joplin | MSSU | 10/22/20 | AM |
| Cape Girardeau | SEMO | 10/28/20 | PM |
| Cape Girardeau | SEMO | 10/29/20 | AM |
MSEP 2011 Members
General State Employees
within 5 years of retirement eligibility
In-Person Sessions
---
Online Webinars
Schedule - MSEP 2011 - General State Employees