Where in the World are MOSERS Retirees?
Mar 27, 2020, 08:31 AM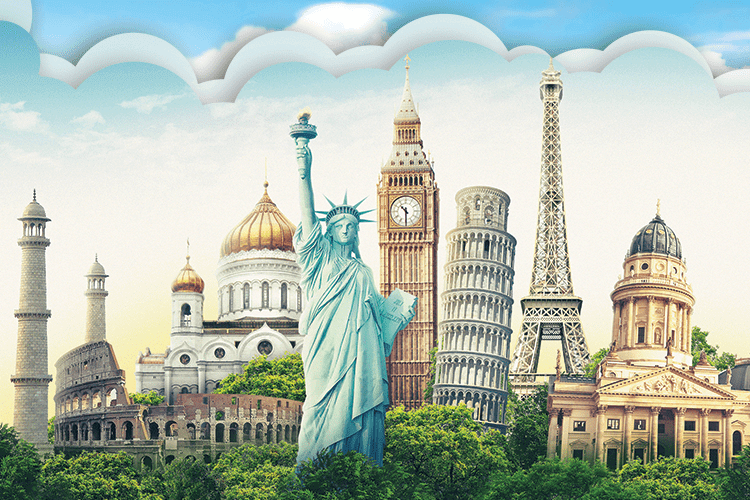 Missouri is home to nearly 90% of MOSERS retirees and their dependents. There are a few who have ventured far and wide across oceans and plains to where they now call home. We reached out to members living internationally and asked them a few questions.
This article features Patricia Mackenzie. From 1984 until 1994, Patricia worked for what was then, Southwest Missouri State University, in administrative support. She is now living in the beautiful Australian state of Tasmania.
What do you miss most about living in Missouri?
Patricia:
The southern Missouri spring. As the days gradually lengthened and grew warmer, the pure riot of colour from flowers and trees was breathtaking.
The sky. The cloud patterns that form in the middle of a large continent are not seen elsewhere.
The landscape in general. The lushness of the vegetation, the abundance of water everywhere, and the gently rolling hills of the Ozarks all live in my memory. (And I can still enjoy them via a FB group I've joined, 'Love my Ozarks'.)
What drew you to move to Australia?
Patricia:
I'd met my husband at a conference for international educators in San Francisco. We began to email (this was in 1993, when email was in its infancy), and fell in love through our written words. I came here so we could see if there was any future for us. We married six months later. I became a widow in 2010.
What do you love most about where you live now?
Patricia:
The landscape. Tasmania is one of the most beautiful places I have ever seen.

The remoteness and relative emptiness. I live on the southern coast of Tasmania, next stop south is Antarctica (1200 miles away). East or west, the only other landfall is southern South America. One-third of Tasmania is wilderness, and the population of this island (roughly the size of West Virginia) is around 500,000. It is peaceful and quiet here, and feels safe.
The clean environment. Relatively speaking, we have the cleanest water and air of anywhere on Earth that's inhabited by humans. This also leads to our producers growing (or gathering) some of the best meat, seafood, fruit and vegetables I've ever eaten.
Universal health care. A system where health care is accessible to all and prescription drugs are affordable makes a definite difference to the quality of life for everyone. I personally wouldn't be alive without it, as it removed the stress from paying for medical care when I needed to focus on healing (in my case, from cancer).
Tasmania, an isolated island state off Australia's south coast, is known for its vast, rugged wilderness areas, largely protected within parks and reserves. On the Tasman Peninsula, the 19th-century Port Arthur penal settlement is now an open-air museum. In Hobart, the port capital, Salamanca Place's Georgian warehouses now house galleries and boutiques. Its Museum of Old and New Art has a contemporary edge.
Breathe in the Island Air!
Did you know that Tasmania has some of the cleanest air in the world? Due to the island's distant location from other landmasses in the southern ocean, it lacks pollution. It is monitored by the Cape Grim Baseline Air Pollution Station on the northwestern tip on the Cape Grim Peninsula.
How is the Weather Down Under?
In Tasmania, the warmest months are December to March with an average of about 75 degrees Fahrenheit. Short heatwaves are common from the Australian desert in the summers. However, with Antarctica as their other neighbor, the island can receive cold air masses across the state most of the year. Similar to Missouri, it sounds as though you should always pack sunglasses, shorts, mittens, and a raincoat!