Welcome, New Board Members
May 25, 2023, 10:01 AM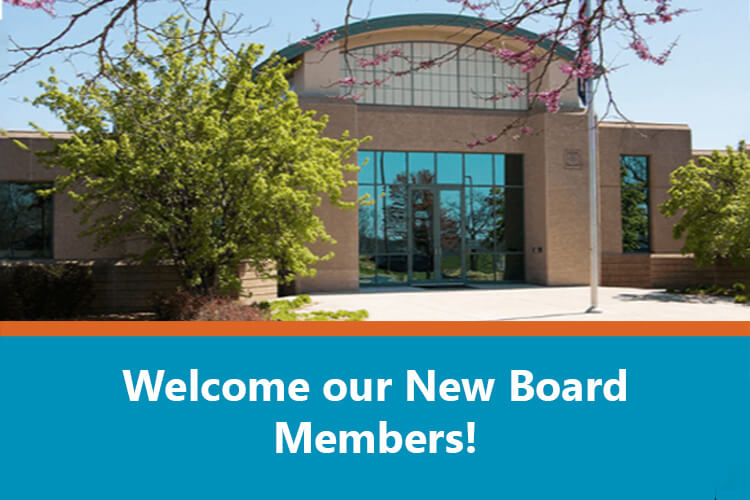 On March 30, 2023, Speaker of the House Dean Plocher, appointed two new Board members to the MOSERS Board of Trustees.
Representative Dirk Deaton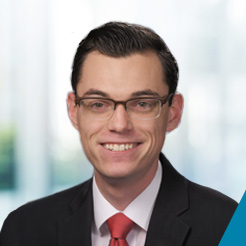 Representative Dirk Deaton, a Republican, represents McDonald and Newton counties (District 159) in the Missouri House of Representatives. He was elected to his first two-year term in November 2018 and re-elected in 2020 and 2022. Representative Deaton currently serves as the Vice-Chairman of the House Budget Committee.
Prior to his legislative service, Rep. Deaton worked for a small Southwest Missouri manufacturer. He was the co-founder of the Noel Betterment Association and is a member of many community organizations. Rep. Deaton also serves on the Executive Committee for the Council of State Governments – Southern Region.
Rep. Deaton graduated magna cum laude from Liberty University with a Bachelor of Science degree in interdisciplinary studies. He also attended Crowder College and Missouri Southern State University. A life-long resident of McDonald County, Deaton lives in the Noel area with his wife, Nikki.
Representative Don Mayhew

Representative Mayhew, a Republican, represents parts of Miller and Pulaski counties (District 124) in the Missouri House of Representatives. He was elected to his first two-year term in November 2018.
Rep. Mayhew graduated in 1991 with a Bachelor of Science in civil engineering from the University of Missouri–Rolla (now Missouri S&T). In addition to his legislative duties, Rep. Mayhew is a licensed surveyor and engineer and is the owner of a small engineering and surveying company. He previously served as the Pulaski County surveyor for 10 years. Rep. Mayhew served six years on the Crocker School Board, including a term as president of the board.
He has served on the Pulaski County Republican Central Committee, the board for Habitat for Humanity, the Crocker Park Board, and chaired the Pulaski County Justice Center Task Force. He is the current Chair of the Transportation Accountability Committee. In addition, he is a member of the Subcommittee on Appropriations, Conservation and Natural Resources Committee, Special Committee on Government Accountability. He is also a member of the NRA and enjoys hunting and fishing.
Rep. Don Mayhew was born in Crocker, Missouri, and still resides there with his wife, Deanna. They have four adult children and eight grandchildren.
The MOSERS Board of Trustees welcomed State Treasurer, Vivek Malek in January 2023.
Treasurer Vivek Malek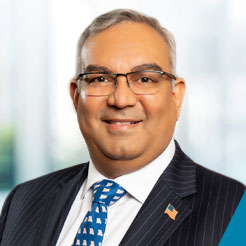 Vivek Malek was sworn in as Missouri's 48th State Treasurer on January 17, 2023.
Born in Rohtak, India, he earned bachelor's and law degrees in India before coming to Southeast Missouri State University at Cape Girardeau for his master's in business administration.
Arriving in Missouri on August 11, 2001, after the first plane trip of his life, he had two suitcases and $300 in his pocket. He was immediately welcomed into the community, and Vivek fell in love with Missouri.
Through hard work and study, Treasurer Malek earned his MBA from SEMO and went on to receive a master of laws degree from the University of Illinois College of Law. He decided to make Missouri his home and began practicing law.
Treasurer Malek became a proud American and built a successful business devoted to helping other legal immigrants achieve their American dreams.
In January 2020, Gov. Mike Parson tapped Vivek to serve on the Southeast Missouri State University Board of Governors. Gov. Parson again recognized Vivek's leadership on Dec. 20, 2022, appointing him as Missouri Treasurer to succeed Scott Fitzpatrick, who was elected State Auditor.
Treasurer Malek and his wife, Riju, are the parents of three children: daughter Naija, son Viraj, and youngest daughter, Myra.

The MOSERS Board is responsible for establishing and maintaining Board policies, procedures, and objectives for the System's operations.
Trustees elected by members serve a four-year term. The State Treasurer and the Commissioner of Administration serve as Trustees during their respective terms of office. The two members of the Missouri Senate and the two members of the Missouri House of Representatives are appointed by the Senate Pro Tem and Speaker of the House, respectively. These General Assembly members serve as Trustees until they resign, are no longer members of the General Assembly, or are replaced by new appointments. Trustees appointed by the Governor serve as Trustees until they resign or are replaced by new appointments.