Upcoming Board Election
Nov 19, 2021, 08:37 AM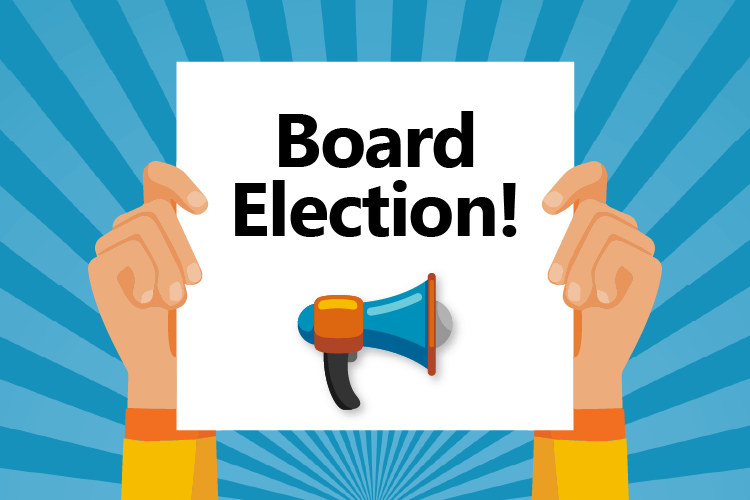 Get ready to vote!
Summer will be here before you know it and so will the 2022 MOSERS Board Election. In August, it will be time to elect one retired member and two active members to the MOSERS Board of Trustees. We have already begun working to ensure a smooth and fair election process.
What are the Board's Responsibilities?
The MOSERS Board is responsible for establishing and maintaining Board policies, procedures, and objectives for the System's operations and investments of more than $9.7 billion in trust fund assets. MOSERS staff, under the leadership of the System's executive director, performs the day-to-day administration and investment functions.
"Big Picture" Policy Focus
The members of the Board set expectations for and monitor the performance of investments and benefits administration including:
Oversight of the administration of the retirement, life insurance, and long-term disability insurance plans - The Board develops rules and policies to implement plan provisions that are set forth by law.
Oversight of the investment program, including decisions regarding asset allocation and risk management - Board members are responsible for preserving the long-term corpus of the fund, maximizing total returns within prudent risk parameters, and acting in the exclusive interests of System members.
Oversight of the MO Deferred Comp Plan - Board members are responsible for ensuring the investment options are appropriate for Plan members, ensuring the Plan is operating in compliance with laws and regulations and monitoring the overall administration of the Plan.
Time and Willingness to Learn
Board members must be willing to commit their time to regular Board meetings (four or five per year plus four committee meetings), and understand that issues facing the Board are often complex. Our staff provides support by preparing educational material prior to each Board meeting and assists trustees in finding information needed to make informed decisions.
Group Decision-Making Skills
The ability to develop a consensus is an important part of the Board's decision-making process. Decisions by the Board are made as a whole after a thorough analysis of the issues. Every year, the trustees must certify the state's contribution rate and approve the System's operating budget.
Ready to Serve
If you or someone you know may be interested in running for a seat on the MOSERS Board as a representative of retired state employees, please see our website in March 2022 for information on the nomination process.
Keep Your Info Updated
In order to participate in the upcoming election, we will need to have your current mailing and email address so that we can contact you with election information! You can update your email myMOSERS. Select Personal Information then click Update Personal Information. If you are unable to do so online, please contact a MOSERS benefit counselor, who will be happy to assist.
Important Board Member Election Dates

March 2022
Nomination petitions made available online

June 15
Nomination petitions due to MOSERS on June 15.
July 2022
Nomination results made available with a short biography of candidates. Please read these bios so you can make an informed election decision. The nomination information will also be posted on the MOSERS website.
August 2022
Election Information will be sent to all eligible members of the MSEP, the MSEP 2000, and the MSEP 2011 and retirees on August 10. Eligible members will have 5 weeks to vote online or by phone.
September 2022
Last day of Board Election- Internet and telephone balloting will cease at 5 p.m. Central Time on September 21. Election results certified/released to public.