November 2019 Board Meeting Update
Dec 4, 2019, 16:38 PM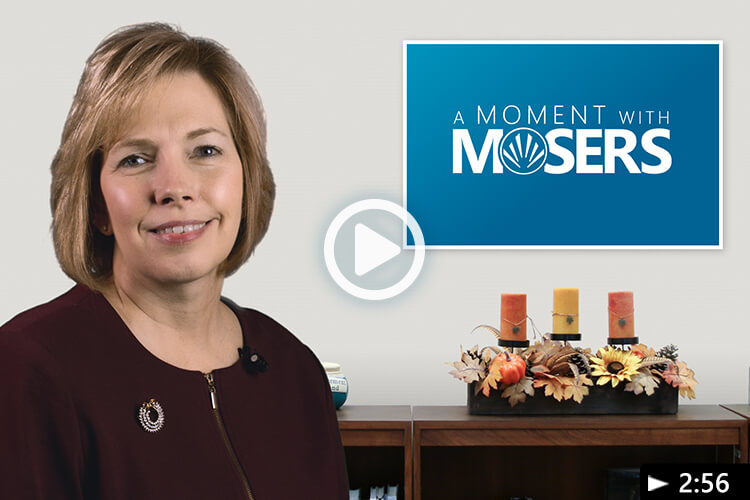 The MOSERS Board of Trustees met for their quarterly meeting on November 21, 2019. Since the official minutes of that meeting won't be available until after they are approved at the next quarterly board meeting, we are providing this summary in order to get information to you more quickly. Please watch the video above and read the information below to learn more.
At this meeting, we unveiled the MOSERS Comprehensive Annual Financial Report for the year ended June 30, 2019. The annual report, available on our website, provides an overview of MOSERS including:
The state of Missouri contributed 100% of the amount that our external actuaries determined was needed from employers to meet current and future obligations.
Newer employees (those hired since 2011) contributed $32 million toward their future retirement benefits, and
MOSERS paid more than $880 million in pension benefits to retired state employees or their beneficiaries. These benefits have a significant and positive economic impact on our state and local communities since nearly 90% of retirees remain in Missouri spending these benefit dollars on goods and services right here at home.
In other actions, the Board approved the MOSERS Fiscal Year 2021 operating budget and received a legislative program report. This report includes a formal legislative communication plan and an overview of proposed legislation. You can visit our Legislation page throughout the session for updates.
Staff provided an update on our investments program with our one-year investment return of 7.9%, as of September 30. We have transitioned 25% of the portfolio into the new asset allocation, which has us on track with the plan adopted by the Board in 2018.
Executive Director's Comments
As we reflect on the past fiscal and calendar year, we are reminded of the importance of MOSERS and the benefits we administer. Whether through a hard-earned retirement benefit after a career of public service or as a part of a benefit package to attract and retain quality employees to serve the citizens of this great state, the MOSERS Board and staff remain committed to fostering the long-term sustainability of the system and working hard for YOUR benefit.
Thank you for watching this edition of A Moment with MOSERS. In this life, we only have so many moments, thank you for spending THIS MOMENT with us. Please take time during this holiday season to share some MOMENTS with those special people around you. Have a great day and a wonderful holiday season.