MOSERS Selects TJ Carlson as New CIO
Jul 12, 2021, 15:00 PM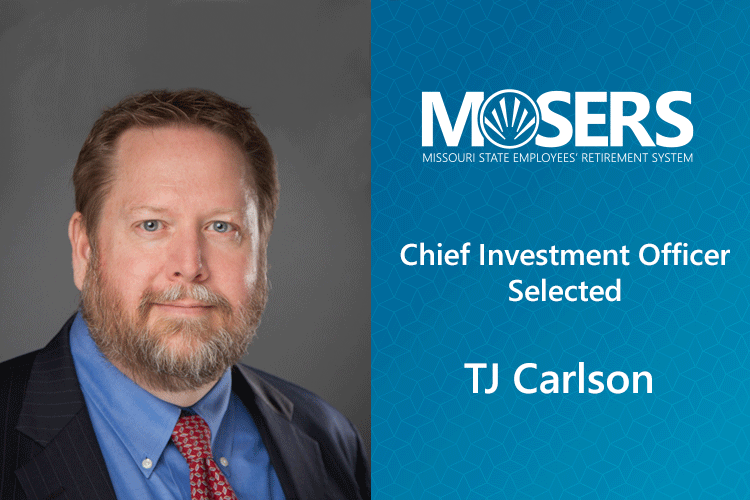 After a national search, MOSERS has named TJ Carlson as its new chief investment officer (CIO). He will join the $9 billion pension fund on October 1, 2021. MOSERS selected Mr. Carlson from a field of more than 100 candidates to replace Shannon Davidson, who is retiring on November 1, 2021, after 25 years of dedicated service to MOSERS.
Mr. Carlson will bring more than 24 years of investment experience to his new role, including 15 years as a public pension system CIO, most recently with the Texas Municipal Retirement System (TMRS). "We look forward to TJ joining the MOSERS team and believe his vast experience in the public pension arena will build on the success of MOSERS' strong investment program," said Ronda Stegmann, executive director of MOSERS.
In addition to Mr. Carlson's CIO experience, he previously worked as a primary consultant at Ennis Knupp where he managed consulting assignments for a select number of key retainer and project clients. He serves on several prominent investment industry boards and has presented at many public pension-related conferences on various investments topics. Mr. Carlson was named Institutional Investor magazine's 2018 CIO of the Year.
Prior to beginning his career in the public sector, Mr. Carlson served as an infantry sergeant and squad leader in the United States Marine Corps and Reserves. He holds an MBA from Drake University and a B.A. in mass communications from Grand View College.