MOSERS' COVID-19 Response
Dec 10, 2020, 10:35 AM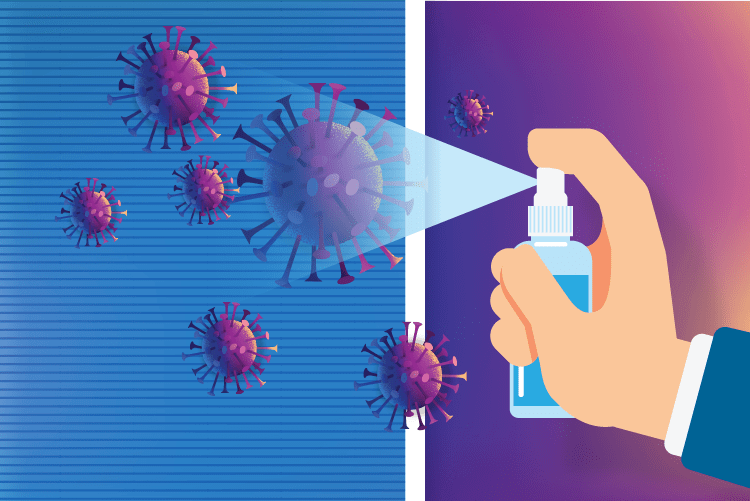 In light of the COVID-19 Coronavirus pandemic, we have taken necessary action throughout this year to ensure the continuation of vital benefit services to our members while also protecting the health of members, staff, and other stakeholders.

MOSERS Goes Virtual
Like the majority of the world this year, we have shifted gears into the virtual sphere. Though this has been a learning curve for many, we have adapted to this new normal and have proceeded with business as usual.

We canceled our 2020 Coffee Break seminars for our retirees and transitioned our PreRetirement, Mid-Career, and employer seminars to webinars. Please continue to check our website for updates in the coming months.

This summer, we launched virtual counseling sessions as a way to regain "face-to-face" communication between our benefit counselors and members.

Our staff has also made a smooth conversion to virtual meetings using various online meeting platforms. We have enjoyed getting to see many of our staff's cute and furry "coworkers" at home, something that without virtual meetings, may have never happened!

Keeping Our Office Clean
Our facilities staff has truly stepped up to the plate during these challenging times. They have taken extra care to deep clean our building and keep our staff safe. This includes daily sanitations of frequently touched and high traffic areas and providing each department with sanitizing wipes. Staff who are back in the office regularly sanitize their own work areas at the end of each day. This includes work surfaces, mouse, keyboard, phone, chair arms, and other frequently touched surfaces. The extra work of our facilities staff throughout the pandemic has helped make it possible for other staff to stay healthy to efficiently and effectively continue processing benefits for our members.

Additionally, we have implemented a series of foot traffic pathways through our building hallways to ensure proper social distancing at all times. Lastly, in June MOSERS installed a Global Plasma System (GPS) in the MOSERS facility. The GPS system mimics what happens in nature. In nature, ions are created by the energy created through things like rushing water and sunlight. The GPS system creates ions and those ions are distributed throughout the building through the ventilation system. Ions are attracted to things in the air such as dust, dander, pollen, viruses, and bacteria. When the ions attach to these other things in the air they become heavy and fall to the ground, or they are caught in the air filtration system since the joined particles are now larger. Overall, this system prevents our staff from breathing in particles that in return may make us sick. We are proud to provide our employees and the public with a safe environment including cleaner and fresher indoor air.

Staff Remain Available By Phone And Email
As you may be aware, our office remains closed to visitors. We will make the decision to bring all of our staff back to the office when we believe it is appropriate to do so. The reopening of our building to the public will follow soon after staff have returned. The purpose of having only half of our staff working on site and restricting access to the building is to ensure that we keep our staff healthy so that they can continue to provide crucial services to our members.

We appreciate your continued support and understanding throughout this pandemic. Although we miss seeing our members in person, we know that we will be able to again one day soon. Until that day, we extend our best wishes to you and would like to remind you that we are only a call away to assist with any of your benefit questions!