MOSERS' Cost and Service Relative to Our Peers
Dec 10, 2019, 10:41 AM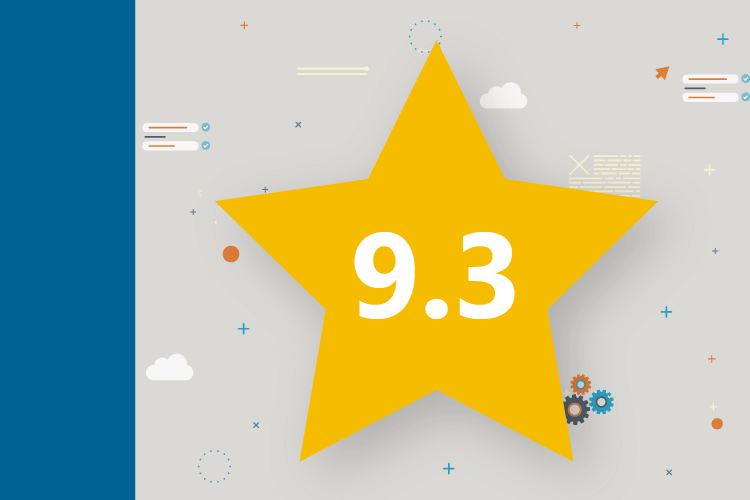 To see how we compare to our peers and how we can improve, each year, MOSERS analyzes our costs and service scores relative to our peer retirement systems. Using FY18 data so we have complete peer information, the takeaways are:
Overall, our administrative costs remain below our peer average.
Our costs per member are at or below average in two of the three areas measured.
Our customer service scores remain above average.
Cost
As one of the smaller systems in our peer group, we do not enjoy the economies of scale available to larger systems (that is, the larger systems have proportionate savings gained by serving more members with the same or similar basic resources). Nonetheless, with our FY18 Administrative Cost per Member of $79, our costs are significantly less than that of our peer average of $86. Our retiree population is growing each year, causing member transactions and communications to increase. But this cost comparison information helps gauge the reasonableness of our expenses and aids in continuing to develop ways to improve our cost-effectiveness.
Service
Excellent customer service is an expectation and a hallmark of MOSERS. In FY18, in all measures, our members give us an "A" grade.
In comparison to other pension systems and financial service providers, MOSERS ranks high with a rating of 91 out of 100 in the American Customer Satisfaction Index (ACSI).
In the actual retirement process, our members gave us an overall rating of 9.3 out of 10.
Among those who attended a PreRetirement Seminar, 99% reported they were somewhat satisfied to very satisfied with the content. Of the retirees who attended a Coffee Break seminar, 98% reported that they were somewhat satisfied to very satisfied.
MOSERS benefit counselors had 2,756 in-person meetings with members in FY18. Regarding the counselor explaining information in a manner that was easy to understand, the thoroughness with which the counselor answered questions, and their overall experience, 97% of members said they were somewhat satisfied to very satisfied. On average, members' wait time to see a counselor was less than one minute, while the duration of their appointments averaged 33 minutes.
In addition to face-to-face meetings, our benefits staff handled 83,230 calls from members in FY18.
For more information, read the full 2018 Annual Benefits Scorecard online.