Life-Changing Events Can Impact Your Retirement
Aug 22, 2019, 08:37 AM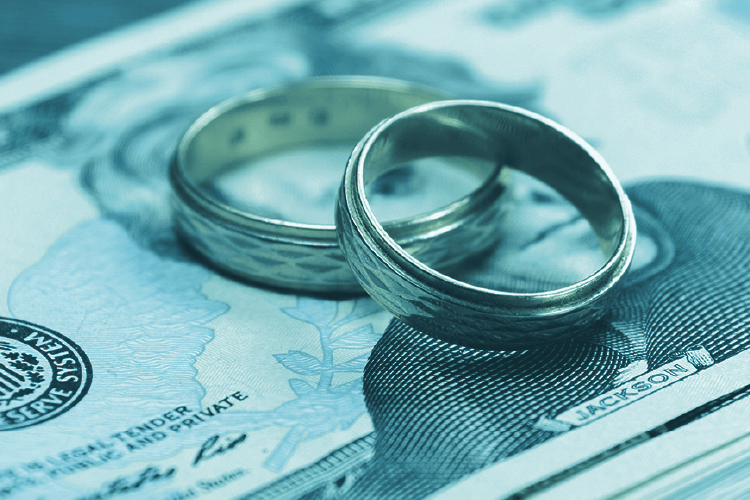 Marriage
Generally speaking, the benefit payment option you elected on your Retirement Election Form is irrevocable after the first benefit payment is mailed or electronically transferred by MOSERS. There are only two exceptions that allow you to reelect a benefit payment option:
If you were not married upon retirement and you chose the Life Income Annuity benefit payment option, you may change your payment option if you later marry. (You have one year from the date of marriage to make this election), or
If you were married at retirement and elected a Joint & Survivor benefit payment option and your spouse died, resulting in your benefit reverting to the Life Income Annuity, and you remarry, you have one year from the date of remarriage to reelect a Joint & Survivor option and name your new spouse as beneficiary.
If you meet one of these criteria, marry after you retire, and make your election within one year of your marriage, you may designate your new spouse as the beneficiary under a Joint & Survivor option. You may do this by submitting the Designation of New Spouse as Beneficiary for Retirement Benefits form in myMOSERS. You must submit a copy of your spouse's proof-of-age document and marriage certificate with this form. In most cases, providing a survivor benefit for your new spouse will result in a reduction in the amount of your monthly payment.
Divorce Before Retirement
Division of Benefits Order (DBO) In some situations, a member may get divorced before retirement and their ex-spouse may receive monthly payments in an amount of up to 50% of pension benefit payments, through a Division of Benefits Order (DBO). For more information, see the Divorce and Your MOSERS Benefits brochure in the Library.
If your ex-spouse receives a portion of your pension benefits through a DBO, the DBO will end automatically when either you or your ex-spouse passes away. That means, if your ex-spouse dies first, your benefit can increase in the month following their death by the amount that had been payable to them. So, be sure to contact MOSERS if your ex-spouse passes away. If you die first, their benefit payments through the DBO will stop.
Divorce After Retirement
Survivor Benefit Payment Options If you chose a Joint & Survivor benefit payment option under the MSEP, MSEP 2000, or MSEP 2011 while you were married but then later divorced, survivor benefits will be paid to your eligible spouse named on your Application for Retirement regardless of your marital status at the time of your death. In other words, in such a scenario, survivor benefits will go to your ex-spouse.
Death of a Spouse
If your spouse dies, please contact MOSERS as soon as possible. You may be eligible for the "pop-up" provision, which would increase your monthly retirement benefit. Please contact a benefit counselor regarding your specific situation.
This information primarily applies to general state employees. If you are a judge, administrative law judge, statewide elected official, or a legislator, please refer to your MOSERS handbook or contact a MOSERS benefit counselor for specific guidelines.