June 2019 Board Meeting Summary
Jul 25, 2019, 16:20 PM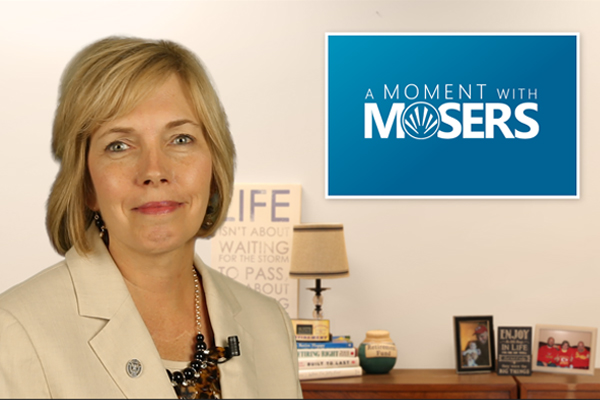 The MOSERS Board of Trustees met for their quarterly meeting on June 20, 2019. Since the official minutes of that meeting won't be available until after they are approved at the next quarterly board meeting, we are providing this summary in order to get information to you more quickly. Please
watch the video
above and read the information below to learn more.
Board Educational Conference
In June, the MOSERS Board of Trustees conducted its annual educational conference in conjunction with its second quarter board meeting. The educational sessions presented to the Board assisted in satisfying the requirement of at least six hours of continuing education programs per year for our Trustees.
At the education conference, Board members learned more about our life insurance and long-term disability plans through our relationship with The Standard, including the success of our Workplace Possibilities Program for active employees. This program assists in keeping employees in the workplace by addressing and reducing the causes of disability. Board members enjoyed a preview of the new MOSERS public website, which we will roll out later this year. They also received training on fiduciary roles and responsibilities. We rounded out the day with a session on actuarial standards of practice. As you can imagine, it was a very good and full day.
As a special bonus, Board members challenged their knowledge of personal savings strategies. I'm pleased to announce that all successfully made it out of the MO Deferred Comp Realize Retirement Time Machine and mobile escape room!
Board Actions
During the second quarter Board meeting, we reviewed the MOSERS Funding Policy. Effective June 30, 2019, our assumed rate of return on investments moved from 7.25% to 7.10%. While this reduction will result in higher employer contributions and lower funded ratios in the short-term, over the long-term, it moves us toward a more conservative investment program and, thereby, a stronger MOSERS.
Next, the Board approved recommendations of the Personnel Committee including the approval of performance evaluation criteria to be used in evaluating the executive director in FY20. The MOSERS Board advocates good communication and growth opportunities for those they have placed in leadership.
The Board also approved a three-year strategic plan as recommended by the Strategic Planning and Governance Committee. This dynamic document, which can be found on the MOSERS website, will guide and focus our efforts as an organization over the next few years.
Staff and Board members reviewed many aspects of MOSERS' newly-adopted investment portfolio. Staff will continue transitioning the new portfolio with full implementation by December 2021. Staff reported investment returns, as of March 31, 2019, of 6.8% for the quarter and 1.3% for the one-year period. This difference in investment returns illustrates the importance of remembering that MOSERS is a LONG-TERM investor with strategies designed to weather the volatility of the investment world. Since first tracking our returns in 1981, our long-term investment return is 9.5%.
The Board's Audit Committee reported on an initial meeting with our new external auditors, Eide Bailly, who was hired after a competitive bidding and evaluation process. We are looking forward to building this new business relationship and believe it will be beneficial for all.
Last, but not least, the MOSERS Board of Trustees expressed its appreciation for the hard work of our General Assembly Board members during the 2019 legislative session and specifically to Senator Wayne Wallingford and Representative John Wiemann for their diligence in the passage of Senate Bill 185. This bill, now also signed by Governor Parson, secured the continued participation of two MOSERS-covered employers and affected approximately 120 of our members. Please allow me, on behalf of our staff and members, to extend my sincere THANK YOU to Senator Wallingford and Representative Wiemann.
Executive Director's Comments
Please know our Board and our staff continue to work hard for your benefit and we thank you for watching this edition of A Moment with MOSERS. In this life, we only have so many moments, please know that we appreciate you spending THIS moment with us. Have a great day and a very happy summer.