Join us for MOSERS Month!
Apr 5, 2021, 11:03 AM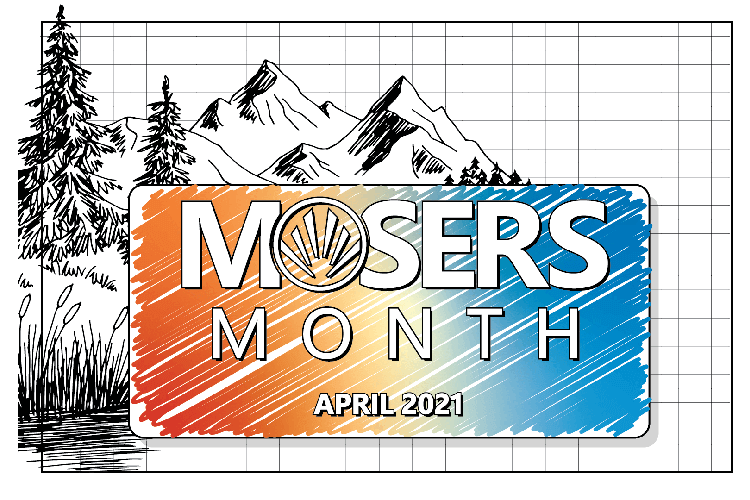 We are thrilled to announce that April is the first annual MOSERS Month!
Throughout the month, we want to invite you to discover your benefits and learn more about your retirement journey. Each week you will receive an email with information to find code words, and participate in fun activities! We have a MOSERS Month page dedicated specifically to this event where you can download your very own adventure...
Follow along each week and complete the activities to learn more about your benefits and how you can prepare for your retirement.
No matter what stage you are at in your career, familiarizing yourself with your benefits and retirement terminology is important! Each year, we send members an Annual Benefit Statement. These statements are designed to provide you with a summary of your benefits and to help you better estimate the income you will have in retirement. Your Annual Benefit Statement plays an integral part in all of the activities during MOSERS Month, so be sure to review it!
After downloading the MOSERS Month Activity Guide, take a moment to test your knowledge with a benefits quiz designed specifically for your career stage. You can find it on the MOSERS Month page.
We are thrilled to help you learn more, prepare for your future retirement, and have a little fun while doing it. Watch for our emails each week, check the MOSERS Month page and follow us on social media for updates throughout April.
Happy MOSERS Month and let the journey begin!