February 2020 Board Meeting Update
Mar 5, 2020, 15:45 PM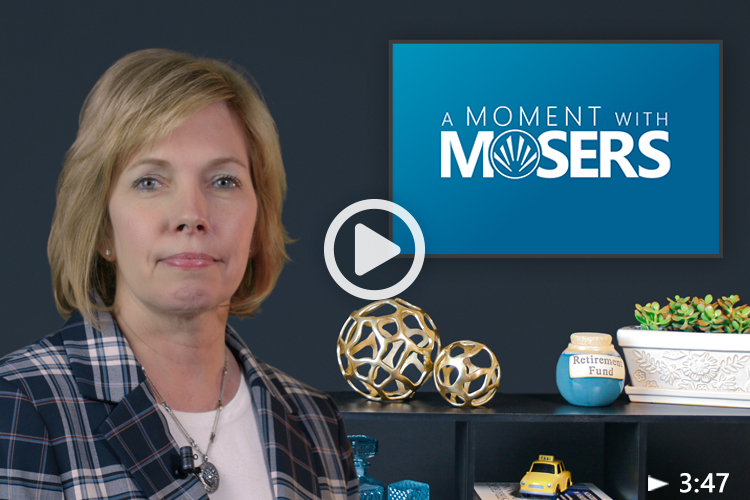 The MOSERS Board of Trustees met for their quarterly meeting on February 20, 2020. Since the official minutes of that meeting won't be available until after they are approved at the next quarterly board meeting, we are providing this summary in order to get information to you more quickly. Please watch the video above and read the information below to learn more.
The first order of business was the election of officers. Crystal Wessing was re-elected as Board Chairwoman and Gary Metzger was re-elected as Vice Chairman. Congratulations to Crystal and Gary and thank you for your continuing leadership!
Next, the Board received a quarterly update on MOSERS' investment program. As I've mentioned in previous updates, the Board adopted a new investment portfolio in 2018, which is being implemented over a 3-year period beginning in 2019. It was reported that we are right on track with 34% of the portfolio transitioned.
While MOSERS is a long-term investor focusing on long-term investment performance, the Board did receive good news about our investment earnings. Our one-year return for calendar year 2019 was 16.62%.
The Board received an annual update of the defined contribution plans that we administer. This update was presented by Cindy Rehmeier, our manager of the Defined Contribution Plans, which includes the College & University Retirement Plan (CURP) and MO Deferred Comp. We are happy to report that more than 80% of state employees now participate in MO Deferred Comp and they have combined assets of $2.3 Billion. That is good news!
With the halfway mark of the current legislative session just around the corner, I provided an update on legislative proposals and appropriations bills that we are tracking. You, too, can follow any bills that might impact MOSERS on our Legislation page. Each week we post an updated legislative status report for your information.
As we prepared to close the meeting, we provided Board members with MOSERS Economic Impact reports. Between salaries for active members and pension benefits for retirees, state employees have a steady, positive economic impact. In FY19, MOSERS distributed more than $800 million in retirement and survivor benefits. Nearly all of that money stays in Missouri, going toward things like basic goods and services in our local communities.
We also provided Board members with the latest member profile. I encourage you to check out the FY2019 MOSERS' Member Profile on our website. It contains a wealth of information on active and newly retired state employees.
Last, but certainly not least, I am happy to report that immediately following the February Board meeting, I announced that Shannon Davidson had accepted the position of MOSERS Chief Investment Officer on a permanent basis. Previously, Shannon had served as interim CIO since December and has been with MOSERS for more than 23 years. The Board members and I have full confidence in him and his leadership of our investment team.
Thank you for watching this edition of A Moment with MOSERS. In this life, we only have so many moments, please know that we appreciate you spending THIS MOMENT with us. Have a great day and a very happy springtime!