April 1, 2020 COVID-19 Update
Apr 1, 2020, 14:51 PM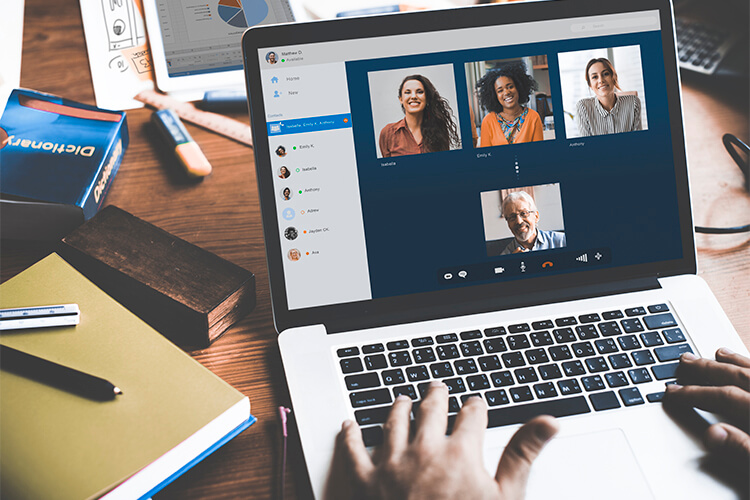 Benefits Paid on Schedule on March 31st - Even though the majority of MOSERS employees are now working from home, the March benefit payments were processed without any delay. Fortunately, more than 98.5% of our members who receive pension benefits get paid by direct deposit. We are encouraging those who still receive a paper check (approximately 712) to switch to direct deposit so they won't have to leave home to get their check cashed or take it to the bank.
All 2020 Coffee Breaks Cancelled - In our ongoing effort to protect the health of our members, we have decided to cancel all 2020 Coffee Break seminars for retirees. Please watch the Coffee Break page on our website for updates for 2021 programs.
We Are Here for Your Benefit - Benefit counselors are now all working from home and remain available through our regular phone numbers & email address. Contact us if you have any questions about your MOSERS benefits. Remember, once you have the information you need from us, you can complete nearly all transactions online. Visit our Video Gallery for quick how-to guides on:

Logging in to myMOSERS
Creating a Benefit Estimate
Retiring Online

Watch Out for Scams! - If you get a suspicious phone call, just hang up. Don't give out your Social Security number! Read our recent news article Guard Your Final Four. We recently received the following from the Social Security Administration:
Social Security and Supplemental Security Income (SSI) benefit payments will continue to be paid on time during the COVID-19 pandemic. The agency also reminds everyone to be aware of scammers who try to take advantage of the pandemic to trick people into providing personal information or payment via retail gift cards, wire transfers, internet currency, or by mailing cash, to maintain Social Security benefit payments or receive economic impact payments from the Department of the Treasury. For more information, please visit https://www.ssa.gov/news/press/releases
Message from Ronda Stegmann, MOSERS Executive Director, Regarding Member Concerns about Investments & Funding
Certainly, investment market volatility is unsettling and we understand that some members may be concerned. Please know that the MOSERS Board of Trustees and our staff are committed to managing MOSERS' assets in a prudent manner to ensure the security of your benefits and the sustainability of the system.
As with most investors, MOSERS' investments have been negatively impacted during the first quarter of CY 2020. However, unlike individual retirees, MOSERS invests over a very long-term time horizon. Our portfolio is well-diversified and designed to weather the volatility of the financial markets. Our assumed rate of return is 7.1%. Over the long term (since 1981- first available data), our return average is 9.5%, which includes other major downturns in the market such as in 1987, 2000-2002, and 2008.
Each year, an independent actuary evaluates what our funding needs are and our Board certifies an employer contribution rate. The state of Missouri has consistently contributed the full amount that the actuary has determined is needed, which is key to MOSERS' long-term sustainability. Likewise, MOSERS' employer contribution rate (in dollars) has been included in the FY21 proposed state budget and is at a level to pay the employer contribution rate as certified by the Board of Trustees.
I hope you find this information helpful in addressing any concerns. Ultimately, your benefits are an obligation of the state and they are secure. I encourage you to visit our Funding page to learn more.