5 things New Retirees Should Know
Apr 28, 2021, 08:38 AM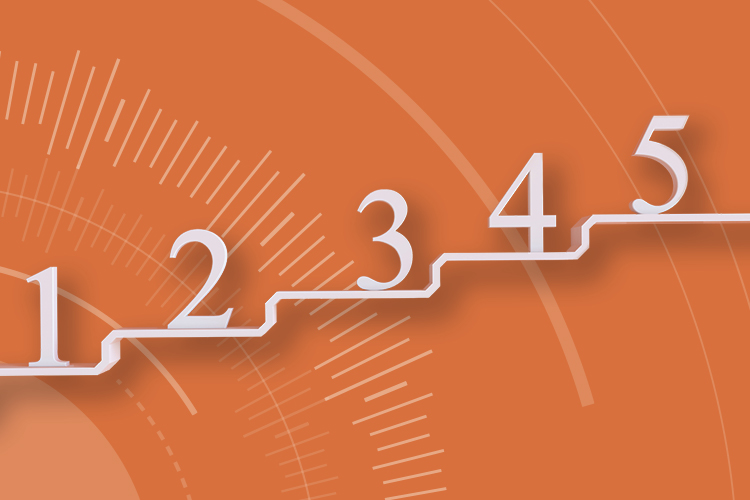 You did it! You have finally retired. Now that you have reached such a big milestone, you may be thinking, what's next? We know that this is a time of transition and we want to help! We have compiled a list of the main things new retires should know about their MOSERS retirement benefits.
1. Getting Your Pension Payments and COLAs
We will send your pension payment on the last working day of each month. All new retirees are paid by direct deposit. With direct deposit, you don't have to wait on the mail, you don't have to go to the bank, and you don't even have to be home. Your payment will go directly into your account. If you move or want to change where your benefit is sent, simply log in to myMOSERS to complete the Direct Deposit Authorization form online. Alternatively, you may find the form in the Library. Just fill it out print it, and mail it to MOSERS.
Remember that you will also receive a cost-of-living adjustment (COLA) in the same month each year. Read the 2021 COLA article for more information.
*See the Pension Payment Schedule so you will always know your pay day.
2. Working After Retirement
Once you retire with MOSERS, you might think about returning to work. It is important for you to know if your monthly pension benefit will be affected by this.
First, you must properly terminate your pre-retirement employment. See more about the 30-day separation of service board rule with our FAQ.
Next, you must find out if a new job you are considering is a MOSERS or MPERS benefit-eligible position or not. If it is a benefit-eligible position, your MOSERS pension payments will stop during any months in which you are reemployed.
3. Life Insurance
You may have continued some of your MOSERS life insurance, even in retirement.
If you had MOSERS basic life insurance as an active employee and retired within 60 days of leaving state employment, the state will continue to provide you with $5,000 of basic life insurance at no cost to you. This coverage includes Travel Assistance and the Life Services Toolkit (user name "assurance").
If you retired within 60 days of leaving state employment, you may have elected to continue purchasing optional life insurance. If so, we will deduct your premiums from your monthly pension benefit.
In the MSEP 2000 under the Rule of 80 or in the MSEP 2011 under the Rule of 90, you may have elected to retain all of your optional life insurance coverage until age 62. If you retained more than $60,000 in coverage, it will automatically reduce to $60,000 when you turn 62. You can find additional information about life insurance on our website.
Our Optional Life Insurance Calculator is a great tool that can help you determine your monthly premium for different levels of coverage as you get older. You may reduce your optional life insurance at any time.
4. Tax Information



As a retiree, you will now need a 1099-R tax form each year to complete your taxes. This form lists your annual pension benefit income from MOSERS. If you receive more than one pension benefit from MOSERS, you may receive more than one 1099-R from us.
Your pension benefits are subject to state and federal income tax.
If you are a Missouri resident, you may qualify for the Public Pension Exemption. Visit the Missouri Department of Revenue's Public Pension Exemption page or read our Missouri Public Pension Exemption flyer for more information.
The federal tax calculators on our Taxes page are great resources to help you determine if you are withholding an appropriate amount and to see how much will be withheld under various withholding options.
5. Staying Connected



We strive to provide you with accurate and current information. Our Coffee Break webinars include an educational program and allow interaction between MOSERS staff and retirees. This is a great way to stay up to date on recent news from MOSERS.
Twice a year, you will also receive a copy of our RetireeNews publication. RetireeNews is specifically designed for you and is education based and filled with recent news!
Lastly, if you don't already, please follow us on social media and explore our website for even more information.