HR Update is a way for MOSERS to communicate benefit news and updates with human resource and payroll representatives. Check back often and sign up to receive our emails.
2019 BU Summary
Oct 17, 2019, 08:18 AM by MOSERS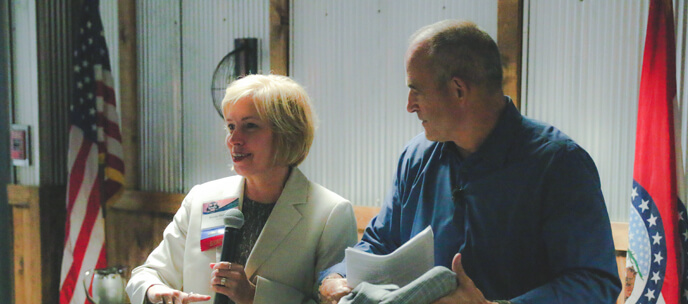 We had 225 attendees at the 2019 Benefits U Conference! We streamlined the agenda and had 18 different speakers share their knowledge and expertise throughout the day. Thank you to everyone who was able to attend, to the speakers, moderators, and to all the staff who worked behind the scenes to make this year's conference such a success! Special thanks to our keynote speaker, Coach Gary Pinkel, and the benefit providers who shared the day as well.
While we did receive some strong feedback regarding the venue and lunch, based on the overall feedback provided regarding content, more than 81% took away something helpful from the day and find Benefits U valuable to attend.
Comments from attendees:
Very informative. I feel this is an excellent conference for HR representatives.
Even though I have been working in Personnel for almost 30 years, I still learn things because there are always updates and changes. It is very beneficial in that regard and to keep current on our benefits.
Very beneficial for changes and what is happening in the near future.
It is so much easier to explain to our employees the benefits, and upcoming changes in benefits when we have heard it and learned it at the conference.
It is always great to hear of the up and coming changes or plans. The professional development sessions are a great to rejuvenate excitement and motivation.
I always enjoy coming to these events. They are very informative. It's also nice to meet other HR staff.
Good conference. Gary Pinkel did a great job. I feel our administration should hear him speak.
I really enjoy the Benefits U Conferences, lots of great information is gained/shared. I thought it was great getting to hear Gary Pinkel speak. Best keynote speaker ever in my opinion.
We will hold the next Benefits U Conference in 2021 and will provide updates through HR Updates…stay tuned!