Media Contact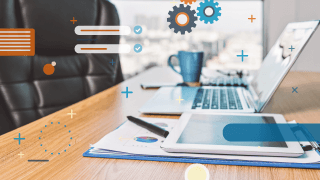 Benefit Questions
If you are a MOSERS member and have questions about your individual benefits, contact a benefit counselor.
Public Records Requests
We are committed to transparency and make every effort to provide information as requested; however, certain types of records are exempt from disclosure through public records law. For example, only certain types of member records may be disclosed. Please review the following information prior to submitting your request.
Member Data
Upon written request, MOSERS will provide the following information with regard to any present or future benefit recipient who is receiving or may be eligible to receive a benefit in the future under any benefit program administered by MOSERS: the benefit recipient's name, eligibility to receive a benefit, dates when a benefit was or will be payable, and current or estimated future benefit amount. All other member records shall be kept confidential unless:
The benefit recipient or the benefit recipient's legal representative consents in writing to the release of the information.
MOSERS is required by law, subpoena, or other legal process to release the information.
A state agency requests the information in connection with personnel management or the administration of state benefit programs and the director or other authorized personnel of the state agency agrees in writing to use the information only for the requested purpose and to otherwise keep the information confidential.
The Board of Trustees may impose a reasonable charge to cover the cost of furnishing copies of reports, records, and documents upon written request. The charge shall closely approximate the actual cost of locating documents and making copies, not to exceed one dollar per page.
See Section 1-3 Confidentiality of Records in the MOSERS Board Rules for more information.
Submit public records request in writing to: FOIArequest@mosers.org