Travel Assistance Mobile App
Jul 9, 2020, 15:35 PM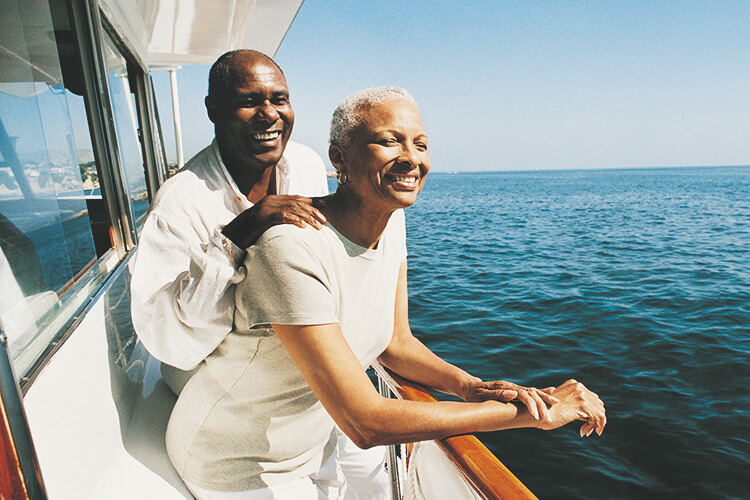 Though your vacation plans may look a little different than originally planned this year, you never know when you may be on the go and out the door to your next adventure again! If there is one thing that 2020 has taught us, it's that life is unpredictable. Preparing for possible twists and turns is important as you continue to navigate life's roadmap, and your next vacation.
The Standard Insurance Company has done just that for our members with their Travel Assistance program. The Travel Assistance program is available to members who have basic life insurance through MOSERS.
Travel Assistance is available through group insurance products provided by Standard Insurance Company. The service is provided by Assist America, Inc. Travel Assistance can help employees and their families prepare for trips and during critical situations while away from home. The program can assist participants with finding qualified medical providers, legal services, or with the replacement of lost credit cards and passports.
The Standard knows that you are on the move and wanted to make Travel Assistance as accessible as possible. They have created an easy-to-use mobile app. This app lets members access a wide range of global emergency assistance services. This is replacing the previous wallet card.
Mobile App Features:
Tap for Help. Use one-touch calling to reach Assist America's 24/7 Operations Center.
Voice over Internet Protocols (VoIP). Avoid international phone charges by calling Assist America for free using a Wi-Fi connection.
Pre-Trip Information. Access detailed country-specific information to prepare for your trip.
Travel Alerts. Receive alerts on urgent global situations that may impact travel.
Travel Status Indicator. Use the GPS feature to know when you're eligible for services.
Embassy & U.S. Pharmacy Locator. Locate the nearest embassy/consulate of 23 countries and pharmacies near you (U.S. pharmacies only).
Mobile ID Card. Your Assist America ID card is conveniently stored within the app.
Available in Seven Languages. The app is available in English, Spanish, Arabic, Mandarin, Thai, Bahasa, and French.
Follow the steps below to download the app:
1) Visiting Google Play or the App Store
2) Find the Assist America Mobile App
3) Enter reference number 01-AA-STD-5201 and member name
To learn more, see the Travel Assistance Flyer and Service Overview located in our online Library.