MOSERS Marvelous Retirees: Biking Through Retirement
Jun 1, 2023, 14:45 PM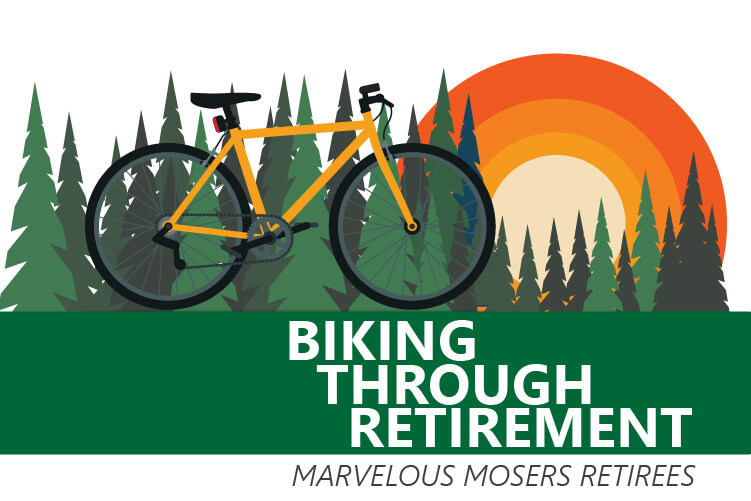 In our last publication of RetireeNews, we asked you to share your retirement stories. We received many submissions and hope to feature them all over time. This edition features the story of John Richardson.

We had the pleasure of meeting up with John D. Richardson this May, at Long Branch State Park in Macon, Missouri. We were delighted to see that John had arrived on his bike to meet us after riding down from his home in Kirksville that morning. This came as no surprise after we had the privilege of hearing his stories of adventure in retirement and cycling across the nation.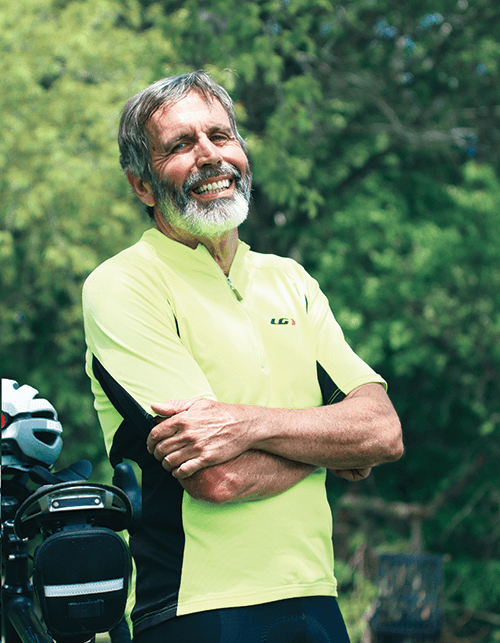 In 2016, with nearly 20 years of service, John retired from the Missouri Department of Conservation at the age of 62. During his time with the state, he worked as a fishery resource technician, monitoring and managing marine ecosystems throughout Missouri. Before working for Conservation, he spent 10 years working for the Alaska Department of Fish and Game, where he was based in Cordova, Alaska.

John said he enjoyed his time with Missouri Conservation and has missed the camaraderie of the work environment since leaving. John spoke fondly of his long career with Conservation and even got to reminisce about stocking Long Branch Lake, the sight of this interview, with different species of fish for the department over the years.

John wasted no time leaping right into his retirement adventures. Since his retirement, John has biked more than 32,000 miles and shows no sign of stopping. In 2017, he participated in the annual Trans Am Bike Race. This race goes from coast to coast following the Adventure Bicycling Association's TransAmerica Bicycle Trail. It begins in Astoria, Oregon on the Pacific Ocean and ends in Yorktown, Virginia at the Atlantic Ocean. At more than 4,200 miles, this race is the longest self-supported bicycle race in the world.

John was required to carry a GPS tracker on his bike to monitor his speed and time and to ensure that the complete route was followed. John finished the race in an astonishing 28 days, 2 hours, and 54 minutes, averaging 151 miles a day!
After this major accomplishment, John felt the trail calling him back when he heard that no one had ever completed the race on a tandem bicycle. In 2019, history was made when, at the age of 65, John and a friend of his were the first competitors to complete the race on a tandem bike. They finished in 30 days, 6 hours, and 55 minutes, averaging 131.4 miles a day!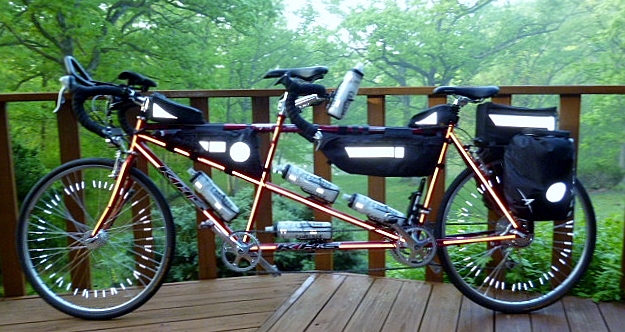 John's biking journey started long before his retirement days. He grew up in Putnam County, Missouri, and attended Northeast Missouri State University in Kirksville, now known as Truman State University. His first long-haul biking adventure began during his time as a student there. In 1973, to escape the cold Midwest winters, John and his college pal decided they would bike from Kirksville to Oceanside, California. With aluminum frame backpacks, and a couple of half-gallon canteens, John on a Schwinn Varsity bike, and his friend on a Sears 10-speed, headed out west to warmer temperatures. Once they reached California and enjoyed the beach, they sold their bikes and hitchhiked home.
That adventure marked the first of many long-haul journeys. In the summer of 2011, John saved up his annual leave to participate in the Tour Divide. This race followed the continental divide from Banff, Canada to Antelope Wells, New Mexico, and was more than 2,700 miles. John expressed how beautiful the views were while on the ride saying, "I don't think you could have seen that type of scenery any other way." He completed the race in 21 days and averaged 126 miles per day.
The on-top-of-the-world rush that he may have felt from that race, unfortunately, wouldn't last long. John didn't know it at the time, but a few short months later, he would meet hard times on the road. In September of 2011, while biking home from work, he was hit by a one-ton cargo van. His injuries were extensive, and his recovery was long, but he is thankful to be alive today. Miraculously, John did not let the accident slow him down for long.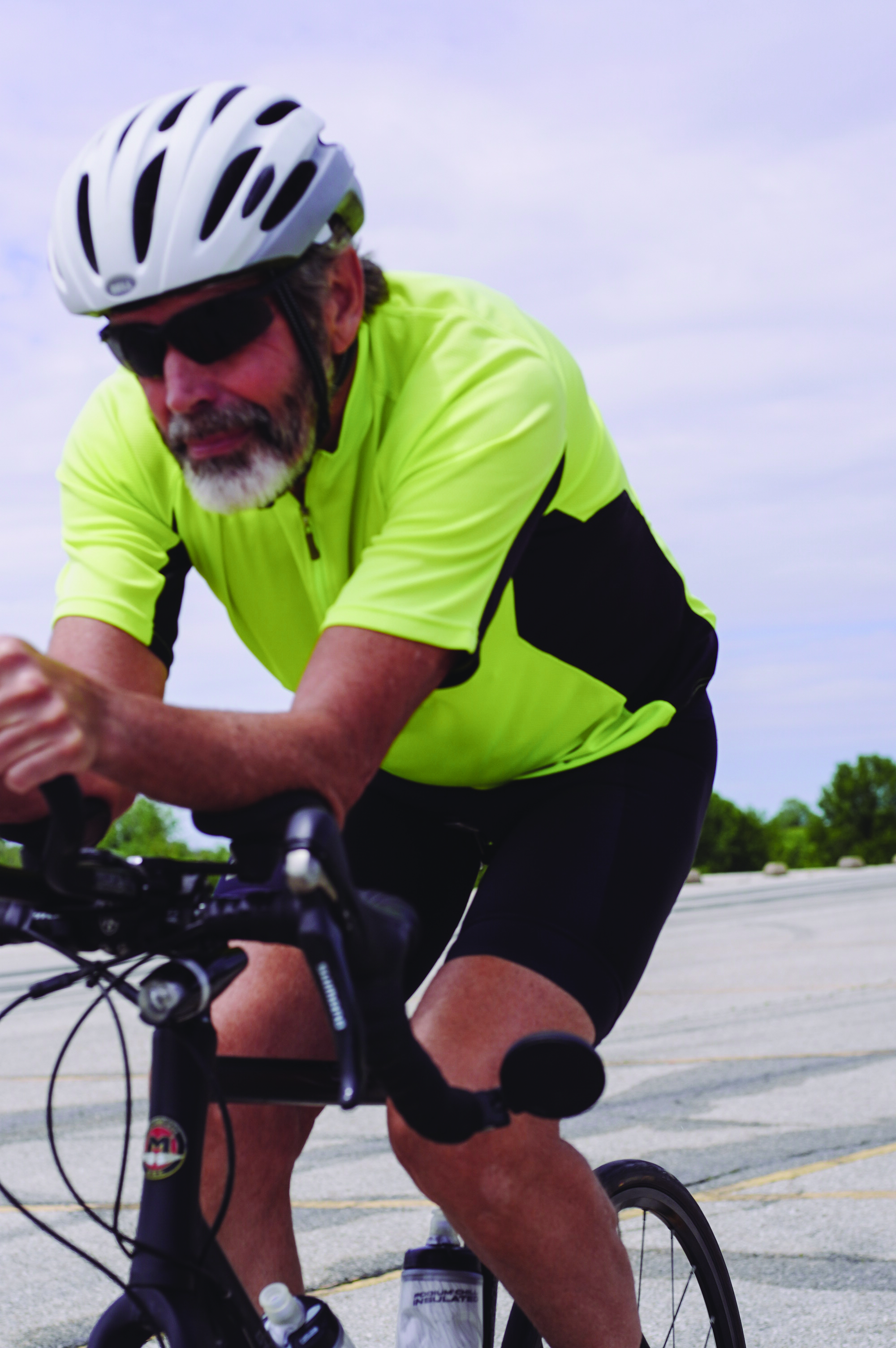 John always wanted to explore more of Alaska when he lived there but at that time the road north to the Arctic Circle was unavailable for private vehicles. In 2020, he decided it was finally time to do so, but COVID had other plans and he had to postpone.
However, last summer, he was finally able to pack his biking gear and head to Deadhorse/Prudhoe Bay, Alaska. From there, he started the long journey back to Missouri on his bike. John noted, "Since this wasn't a race, I took my time and enjoyed viewing all the amazing scenery and wildlife, and I also got to enjoy visiting with many interesting people." In total, John's ride was 4,163 miles and took him 51 days to complete.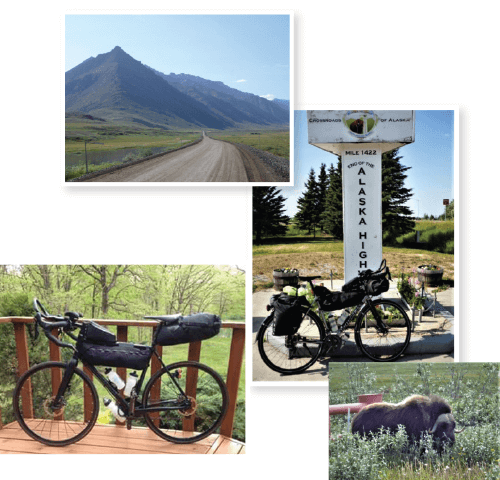 When asked what his favorite area has been to bike through, John's answer was simple, "Well that is impossible because I enjoy them all" he said. However, after thinking about it more, he decided it had to be his ride through Alaska and Canada last summer. "It wasn't an ultra-endurance race, so it allowed me to have the time to visit with many interesting people and explore sites as I desired."

Biking is not his only hobby. John is also an active runner and, since his retirement, he has run more than 6,000 miles. He will add another accomplishment to his list later this year when he turns 70 and runs the Bass Pro Fitness Series Conservation Marathon in Springfield, Missouri.

John is continuing his travels this summer as he bikes across the plains of Nebraska in the Bran 41. He will start in Benkelman, ride east and end in Ashland, Nebraska. He is then heading to Columbus, to ride in the Tour de Nebraska for a 5-day biking adventure ending in Norfolk, Nebraska.

John's journey in retirement so far has been remarkable. We sincerely appreciate the many years of service that John dedicated to the state, and we hope his life continues to be full of adventures.