MOSERS' Drop-Box
Sep 14, 2020, 16:06 PM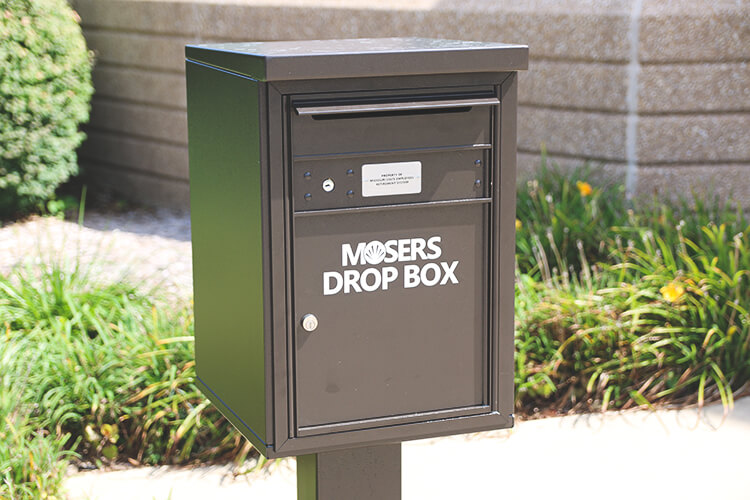 Have you heard about our new Drop-Box?
Though our office is still closed to visitors, we wanted to provide a way for members to drop off forms and important documents quickly. This is a great alternative option for members who live locally and would prefer to deliver their documents, rather than mailing them. The box is checked every day Monday through Friday by staff. It is secure and located at the front of our building. Please note that this is NOT a drive-up box. You will need to park your vehicle and walk up to it.

For more information about your benefits or for questions regarding specific forms, please do not hesitate to contact us!