Governor Parson Signs SB 185
Jun 7, 2019, 00:00 AM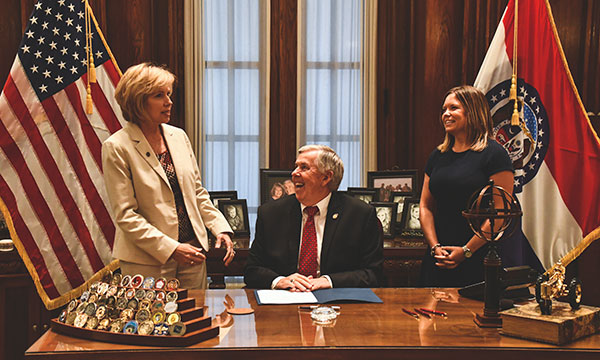 Thank you to Senator Wallingford, Representative Wiemann, all the members of the Missouri House and Senate, and to Governor Parson and his staff for your role in the passage of SB 185!
This act provides continued eligibility for membership in MOSERS for employees of the Missouri Housing Development Commission and of the Environmental Improvement & Energy Resources Authority.
Read the full text of SB 185.